About Us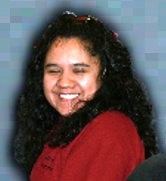 Projects Completed On Time with 100% Quality Assurance!
L.A. Enterprises is a minority-owned firm that has been delivering quality packaging services for over 18 years.

We boast an impressive record for on-time delivery of specialty packages to major retail customers – particularly in the cosmetic industry

We are located off exit 8A on the New Jersey Turnpike with over 50 percent of the US market within a 24 hour delivery radius of our facility.


Our Mission
Understand our Customer's Market Goals in Planning our Packaging Response.
Provide Product Packaging that Supports these Goals 100% of the time - at Competitive Pricing.
Exceed the Customer's Expectations for Customer Service.
Track & Maintain the Customer's Inventory at a Zero Defects Level.
Awards
--
--
--